Welcome to the shop
Activities, Games and Challenges for Learning Outside the Classroom
The Teacher, Playworker, Outdoor Practitioner and Forest School Leader Handbook of Games and Activities
£14.99
with over 150 games, activities and ideas to make outdoor learning fun. The book is set out to make running a session easy even telling you what resources you need to collect and how to adapt to suit different ages, abilities and group sizes.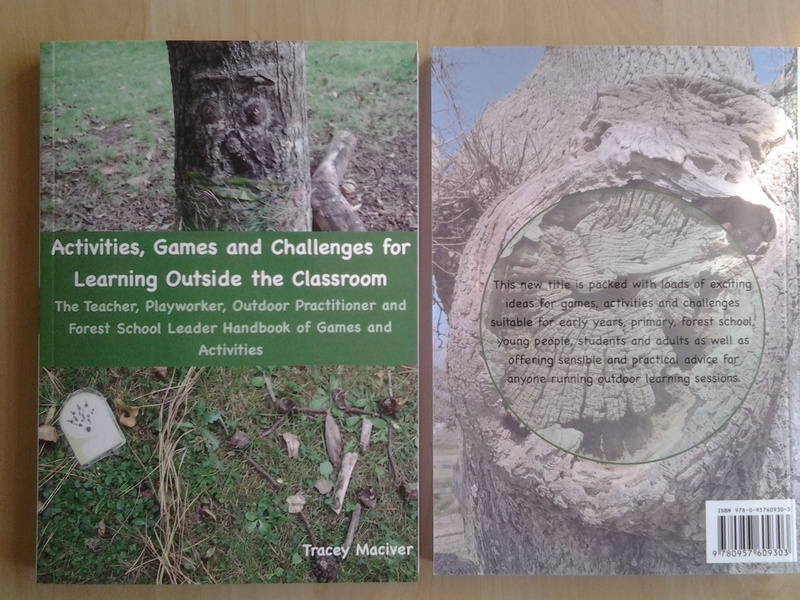 Tracey Maciver's new book has arrived. Jam packed with lots of Activities, games and challenges to do outside (although many could be done anywhere!). This book is aimed to inspire you when working with children and groups outside the classroom. Suitable for teachers, playworkers, outdoor practitioners, Forest School leaders, early years practitioners, Scout and guide leaders, group facilitators and team building and nature awareness event organisers.
The book is laid out with lots of sensible and practical advice about running sessions outside. The games and activities are presented like a recipe, so you can see at a glance what you need, if you need to prepare anything in advance, who the activity is suitable for and how to adapt it for different ages, abilities and group sizes.
Don't go outside the classroom without it!